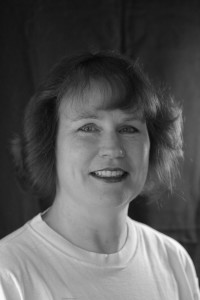 I have been a writer all my life, but entered the profession for pay about 20 years ago. I have written extensively in the business and human  resources field, but also enjoy writing on more general topics for magazines and other venues. About 25% of my business involves editing and  critiquing work for others.
I have an M.A. in American History, a field of deep interest to me. I find myself returning time and again to a period between the Civil War and the Depression for both fiction and nonfiction, and I hope to refine my knowledge of this particular era in U.S. history. I enjoy research and love to bring stories to life for readers who may think history is dry and dull.
I just completed a nonfiction adult book about the Canton Asylum for Insane Indians (also known as the Hiawatha Asylum), which was located in Canton, South Dakota, and in operation from 1902-1934. VANISHED IN HIAWATHA: The Story of the Canton Asylum for Insane Indians, Bison Books (June 1, 2016), is now available on Amazon, and at Barnes & Noble  and many other bookstores, both in hardcover and as an ebook.
As I was writing this book, I blogged about other asylums and treatments for the insane from this same time period. You can view my blog at Indians, Insanity, and American History.
The history of insanity and its treatment is gripping–there is so much failed hope, sadness and pain, fascinating medical detail, and of course, patient experiences–that give the subject never-ending interest. I am currently researching material for a new book which will be a short history of insane asylums in the U.S. My working title is HEALING, HELL, AND THE HISTORY OF U.S. INSANE ASYLUMS, and I hope the work will bring more understanding to the evolution of insane asylums and life within their walls.
I have previously published books for younger readers. My biography, Civil War Doctor: The Story of Mary Walker (Morgan Reynolds; 2007) was chosen unanimously for the Amelia Bloomer Project, which is sponsored by the Social Responsibilities Roundtable of the American Library Association.
Earlier, my young adult historical novel, A Diamond in the Dust (Dial, 2001) was a 2002 Young Adult Library Services Association "Best Books for Young Adults" nominee.