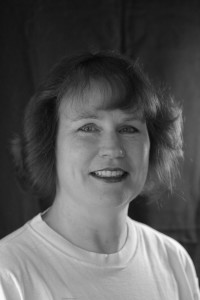 I have been a writer all my life, but entered the profession for pay about 20 years ago. I have written extensively in the business and human  resources field, but also enjoy writing on more general topics for magazines and other venues. About 25% of my business involves editing and  critiquing work for others.
I find myself returning time and again to a period between the Civil War and the Depression for both fiction and nonfiction, and I hope to refine my knowledge of this particular era in U.S. history. I enjoy research and love to bring stories to life for readers who may think history is dry and dull.
I have previously published books for younger readers. My biography, Civil War Doctor: The Story of Mary Walker (Morgan Reynolds; 2007) was chosen unanimously for the Amelia Bloomer Project, which is sponsored by the Social Responsibilities Roundtable of the American Library
Association.
Earlier, my young adult historical novel, A Diamond in the Dust (Dial, 2001) was a 2002 Young Adult Library Services Association "Best Books for Young Adults" nominee.
I just completed a nonfiction book about the Canton Asylum for Insane Indians (also known as the Hiawatha Asylum), which was located in Canton, South Dakota, and in operation from 1902-1934.
VANISHED IN HIAWATHA: The Story of the Canton Asylum for Insane Indians
 is now available on Amazon.
In addition to writing this book, I have been blogging about other asylums and treatments for the insane from this same time period.
View my blog Insanity and American History.